5pm for Google Apps
Opening a 5pm Google Apps account
If you are using Google Apps, you may consider 5pm for Google Apps - it allows you to use your Gmail login for 5pm and comes with a Gmail gadget!
You can open a 5pm Google Apps account directly through Google Apps Marketplace: https://chrome.google.com/webstore/detail/5pm/bgihplipgkflpdfnekoenjohbchlbhbf
Importing users from Google Apps
When you setup your 5pm GApps account, you can import your Google Apps users into 5pm. You can also synchronize them at any time later.
In order to be able to import and synchronize Google Apps users, you need to have the rights to read the users list. To check or assign the rights go to the Admin roles screen (Admin console, then click "more content" on the bottom):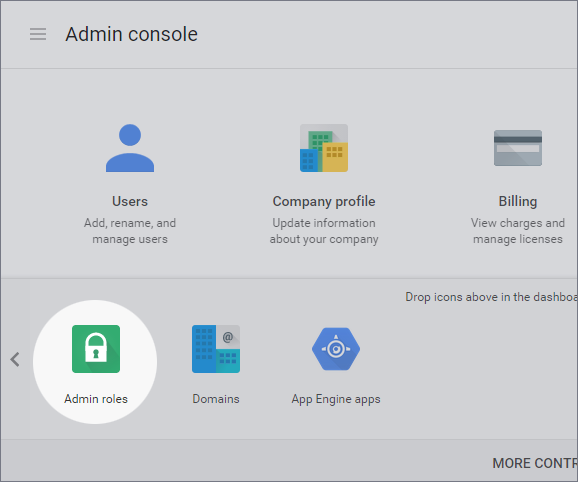 Here you can see the list of roles and check the rights for each role. Make sure the user who tries to do the import/synchronization is assigned to a role with rights Admin API Privileges > Users> Read. You can also create a custom role with such rights and add your user to that role: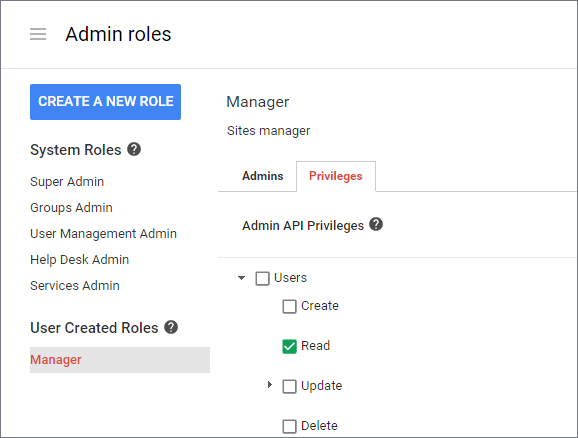 5pm Gmail gadget for Google Apps
You can create 5pm projects directly from your Gmail Inbox!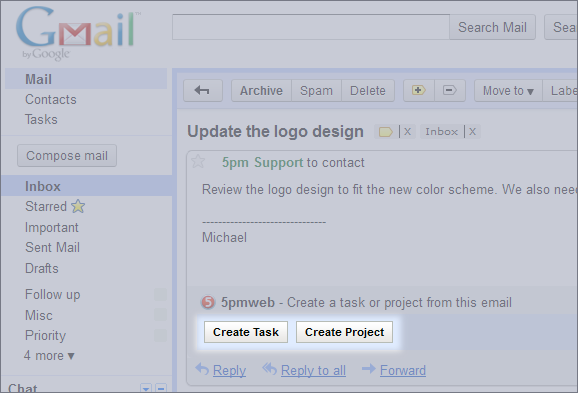 The email subject will become the project/task Name, its content will become the Description. You can adjust the other parameters as well, then simply click "Create" - and this is it! Simple like that.